Congrats on your subscription. DUE TO HIGH DEMAND… Please allow us up to 6 hours OR LESS to clear payment and generate your username and password. We will send you a follow up email with that information. To get started, you can begin to download the IPTV Smarters App from the google play store and or the ios store. If you have any questions please go to contact us and send us a message
 Please scroll down to get the instructions to download for a firestick and how to login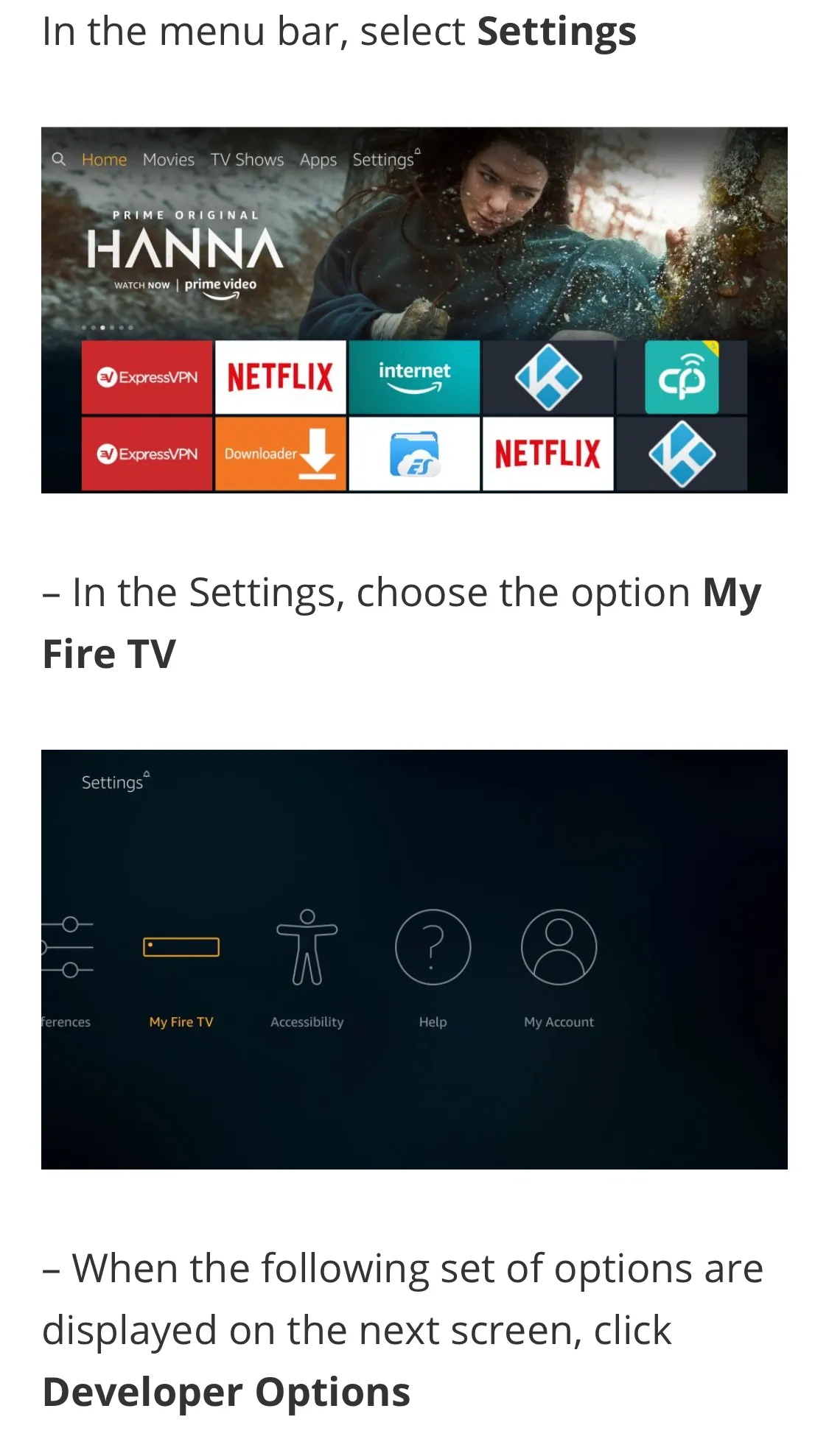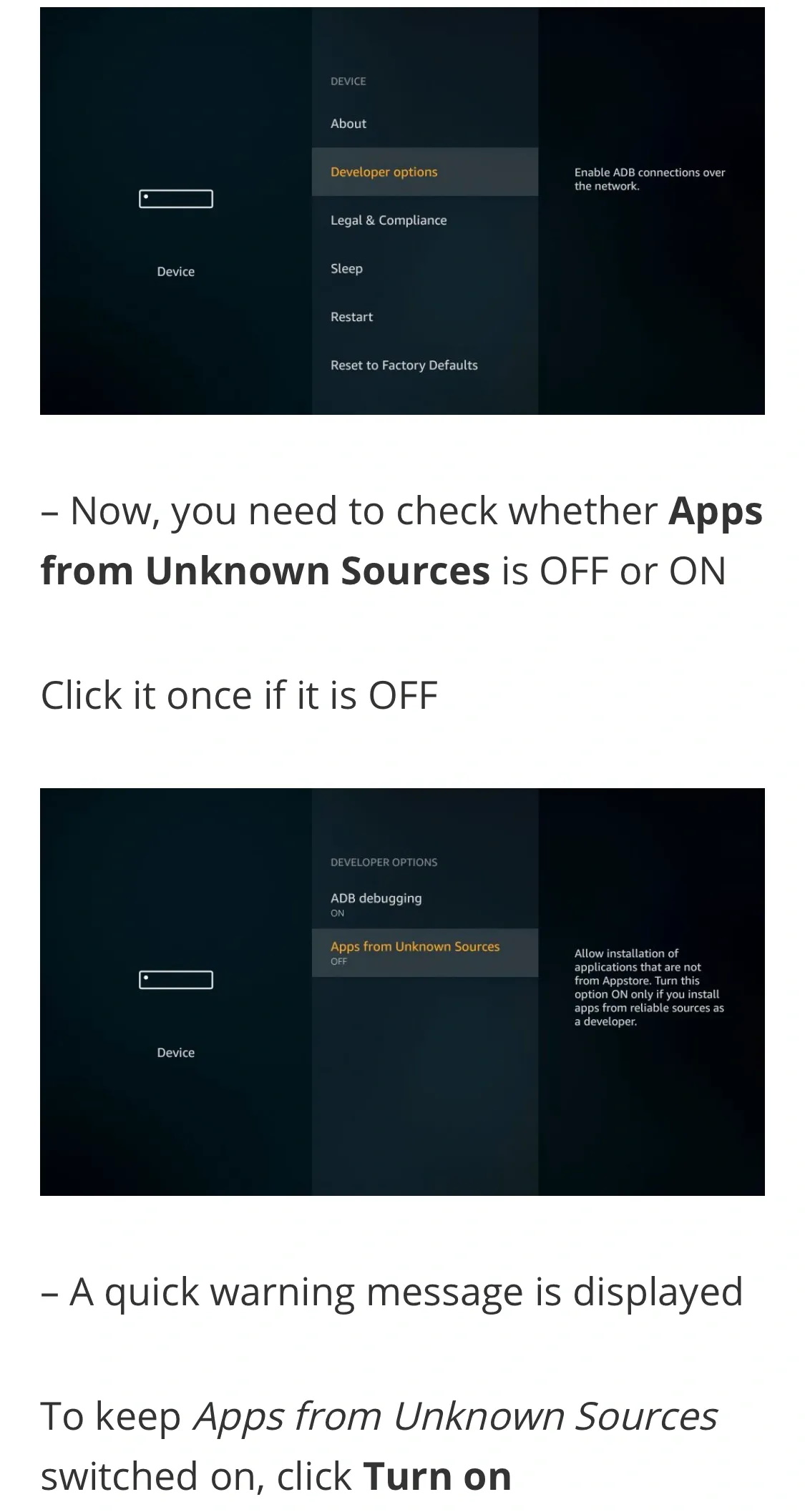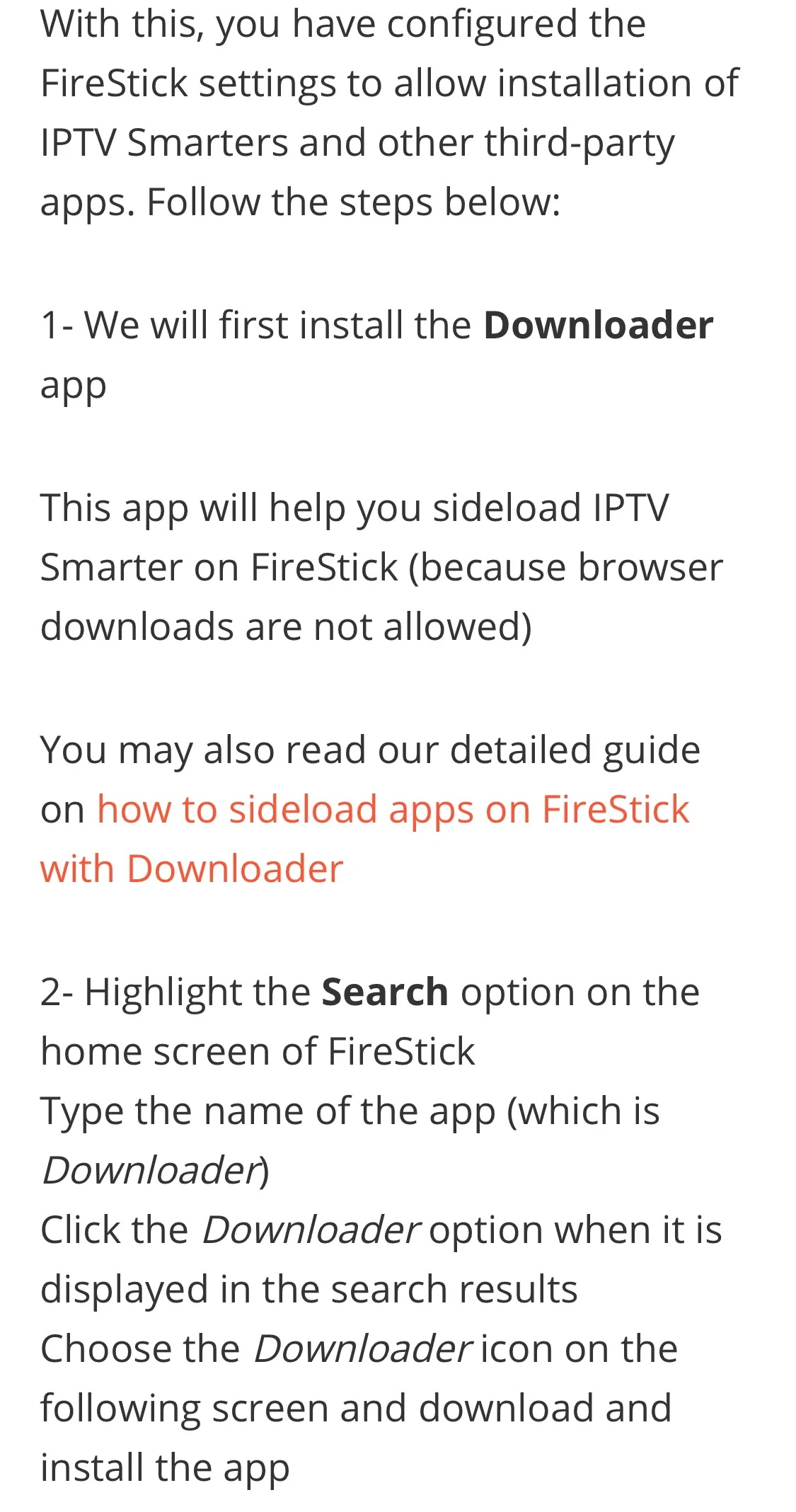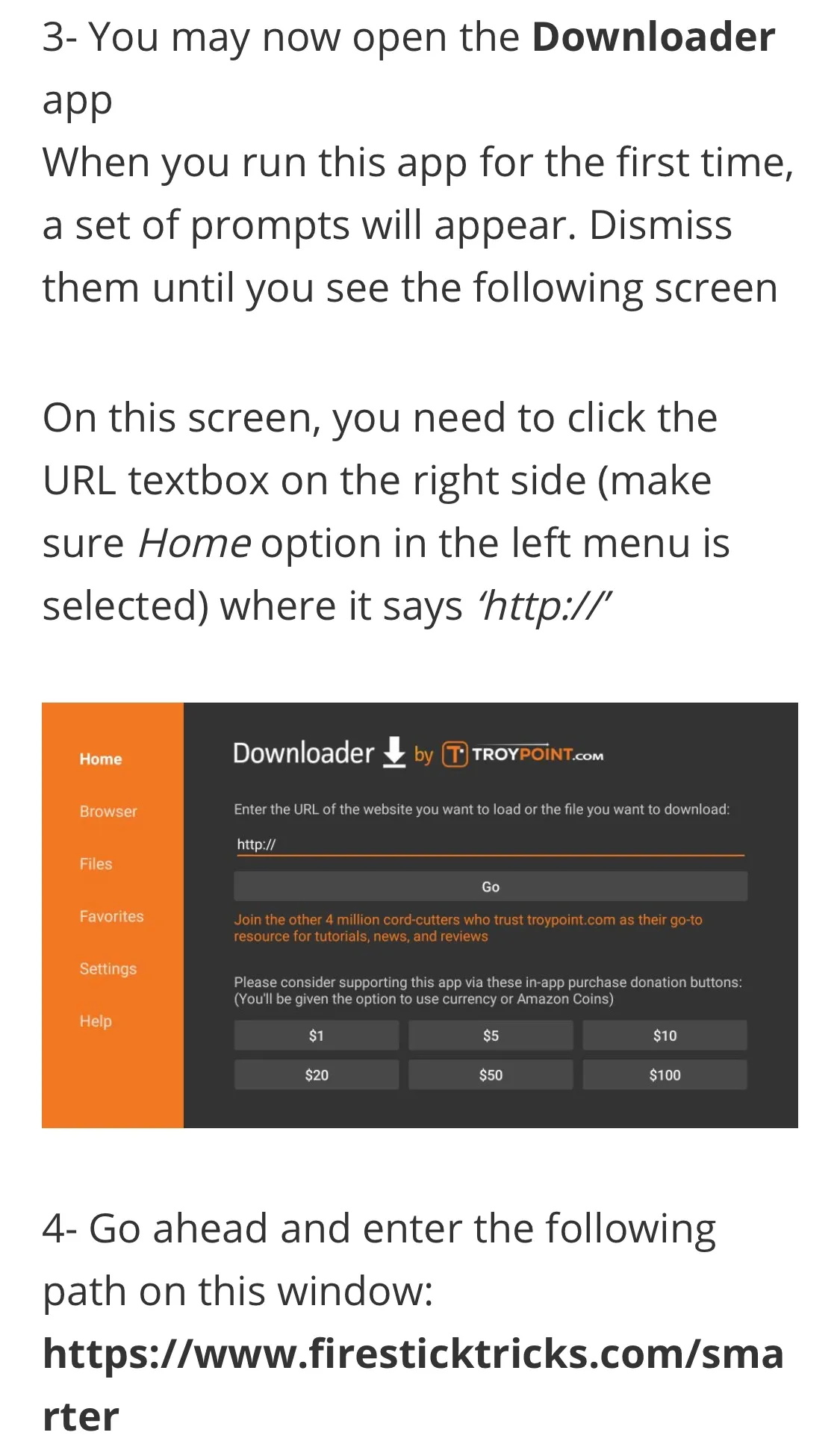 Download the IPTV Smarters app available in the Apple App Store and the Google Play Store for android device, boxes and phones.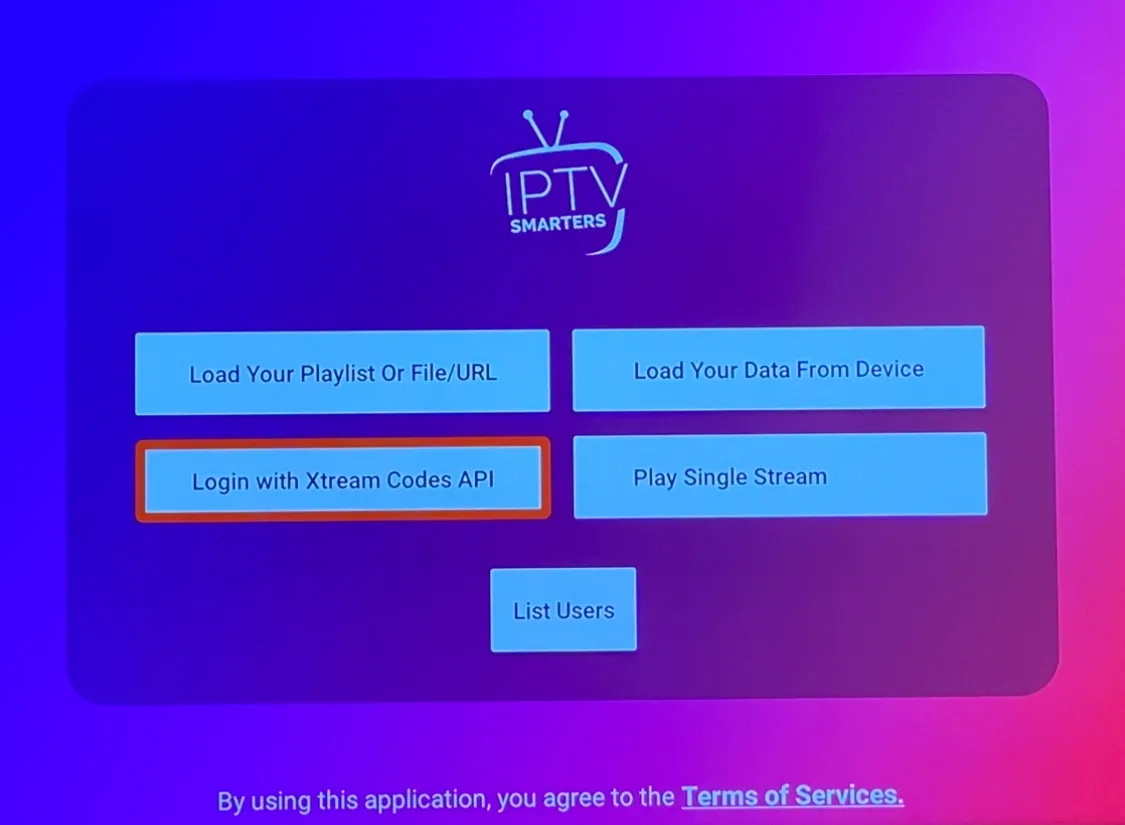 Skip this step if you are using iPhone. For Android Devices, select the bottom left option called "Login with Xtream codes API"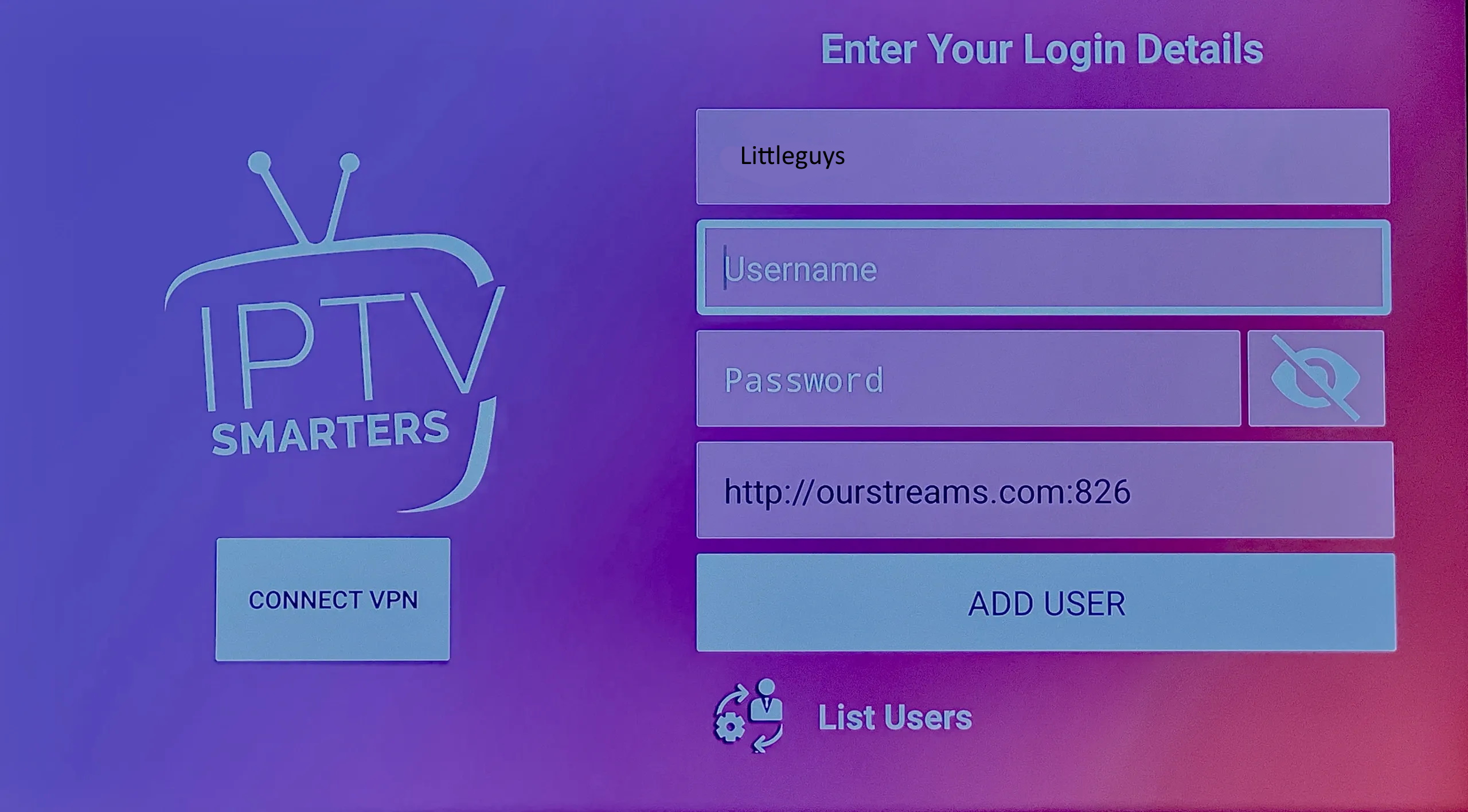 On the top line enter "Littleguys". Then enter your given username and password. Bottom line enter "http://ourstreams.com:826" then select ADD USER. Please note, the username and password will be emailed to you.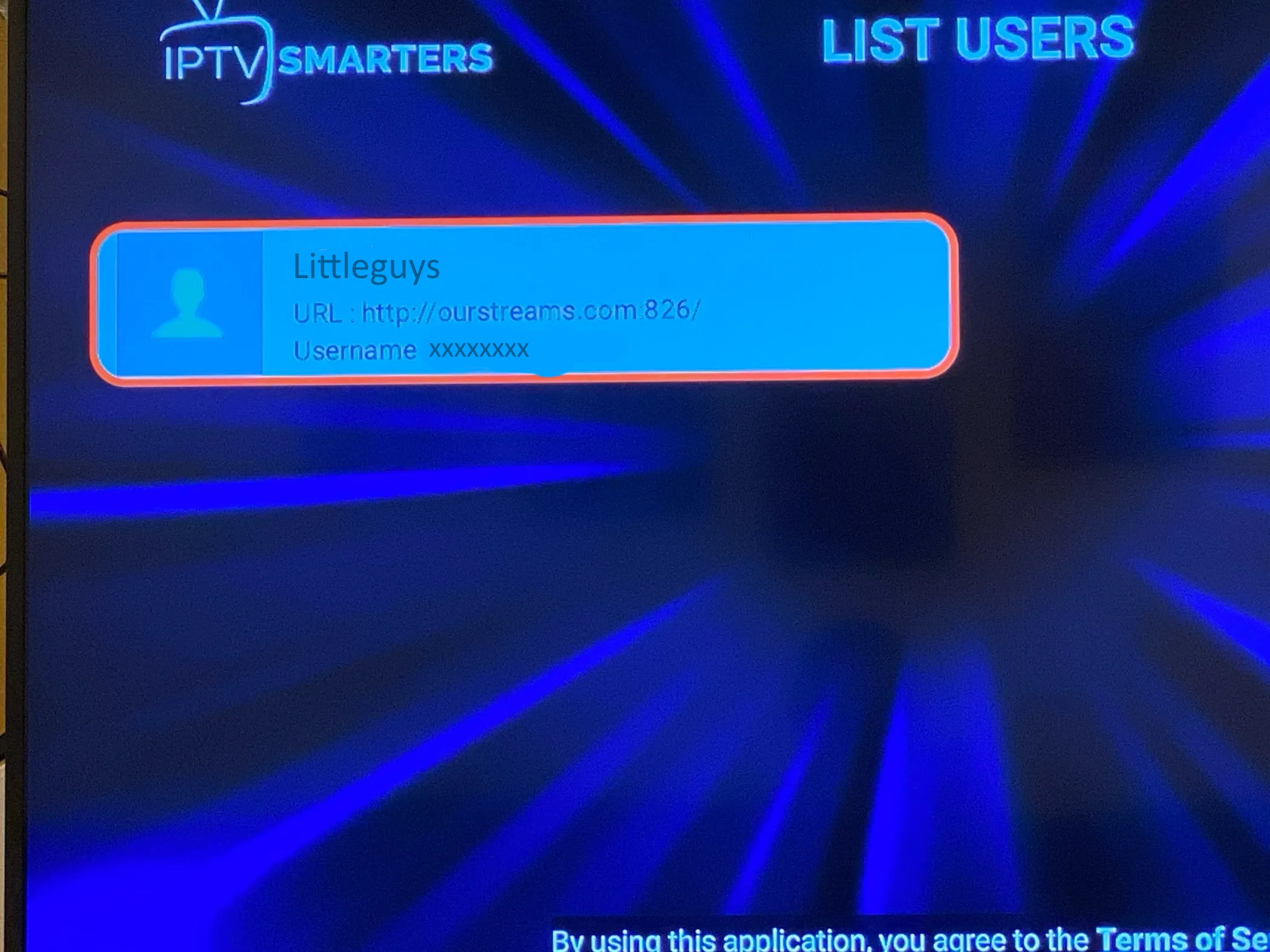 Click on the newly created user and the app will load up. Enjoy